Ferguson, Harrington, Hawkes Podcast
Presented By: Gilded Balloon and PBJ Management presents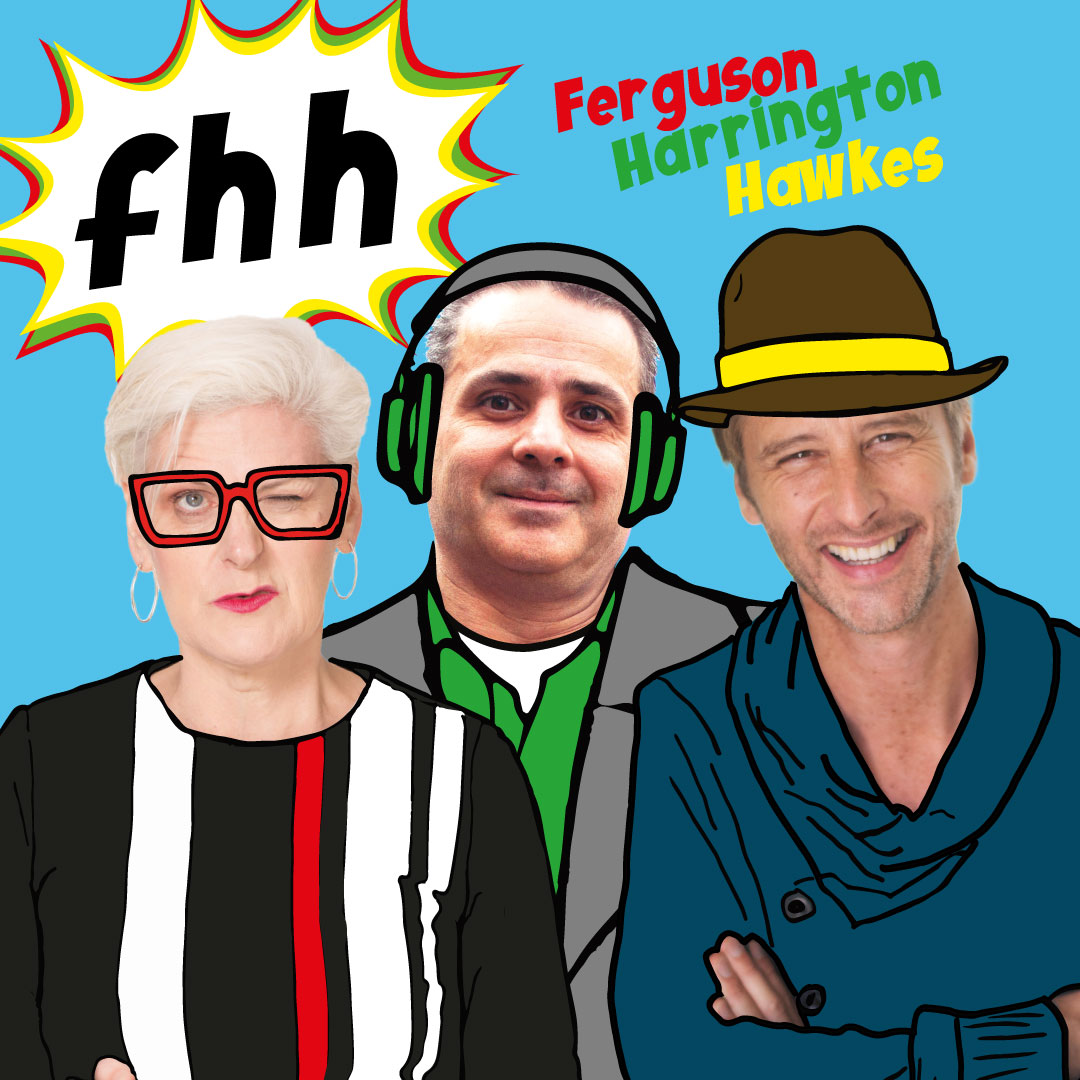 17
–
19 Aug 2022
12:30
17-19 AUG - 12:30
Live podcast with celebrity guests! Join Lynn (Scottish and mouthy) Neil (quiet and brooding) and the one and only Chesney Hawkes (frankly adorable) for chat, live music, temporary epiphanies, and possibly some swearing. Each day a different guest joins the unlikely trio to reveal their perspective on life. In return Chesney performs his version of their favourite song. Past guests include Heston Blumethal discussing the concept of time, Alfred Molina and the cruelty of Alzheimers, Leslie Ash and the great lip scandal and Zoe Lyons on why it's vital to have an even number of chickens.
Listen to the podcast and find out more: https://www.fhhpodcast.com/
Gilded Balloon at the Museum, Auditorium
Event type:
Comedy
Storytelling
Spoken word
---
A smorgasbord of truth, emotions, laughter, intimacy and even a song. It almost defies description. Like a talk show, but without the BS.
Review by Mark, Fri 05 Aug 2022
Gilded Balloon at the Museum, Auditorium
Price:
Tickets from £13.50
Event Information:
Venue Number: 64
Age Rating: Age guidance 16+
Event Warnings:
Strong language/swearing