Grav by Owen Thomas
Presented By: Torch Theatre Company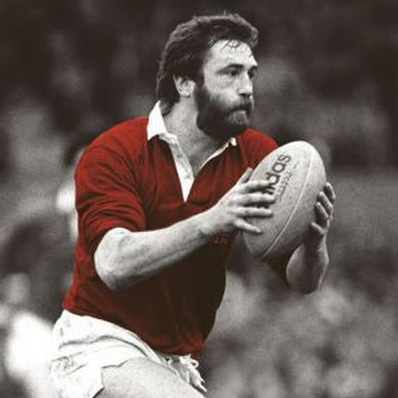 11
–
28 Aug 2022
14:30
3-28 AUG - 14:30
The award-winning production Grav returns for 2022. Gareth J Bale stars in this multi award-winning one-man show exploring the life and times of one of Wales' most loved sons, Ray Gravell. Known to millions for his legendary exploits on the rugby field, Grav was and is so much more than that. An actor, a cultural icon, a father, a husband, a man with a life packed full of stories that deserve to be heard once more. Whether you are a rugby fan or not, only the hardest of hearts would fail to be moved by Grav.
"An unashamed crowd-pleaser, pushing the audience's patriotic buttons whilst retaining a genial tone throughout... with a central performance which will engage even non-rugby fans, this is robust and charming entertainment."
British Theatre Guide
"In this extraordinary and wonderful one-man play Gareth (John) Bale shows us he has as masterly a grasp of the art of theatre as his namesake, Gareth Bale, has of the art of international football."
Theatre In Wales
Grav is a one man show starring Gareth J Bale that pays tribute to one of Wales' most loved sons, Ray Gravell. After meeting Gareth back in 2011, the Torch Theatre's Artistic Director, Peter Doran offered his full support in producing and directing this show. Since then, they haven't looked back.
Over the past eight years, Grav has toured five times, won awards both at the Edinburgh Fringe* and Wales Theatre Awards*, played at Ray's home village of Mynyddygarreg, opened the 2015 Rugby World Cup in Rugby, and, in 2018 played in both New York and Washington DC.
Writer Owen Thomas's script was published in 2016 and the show has now been seen by thousands, including a number of Ray's team mates and rugby legends: Sir Gareth Edwards, Phil Bennett, Delme Thomas, Gareth Jenkins, Scott Hastings, Jim Renwick, Rupert Moon, all of whom have given their seal of approval.
Grav is widely regarded to be the play that inspired the Welsh Rugby team to win the 2019 Men's Guinness 6 Nations Championship, after being performed to the Welsh team in the Principality Stadium ahead of their famous win over England, and a television adaptation of the Torch Theatre Company stage play which was screened on S4C in September 2021.
Grav has the full blessing of Ray's wife Mari and his daughters Manon and Gwenan, who travelled with the team to see the show in New York.
* Laurel Award Winner - Edinburgh Fringe Festival, 2015, Best Production – Wales Theatre Awards, 2016
Gilded Balloon Patter Hoose, Other Yin
Event type:
New writing
Theatre
Drama
---
Totally loved this! Had me laughing and crying all in 60 mins. A must for all rugby fans and certainly all welsh rugby fans!! 😁
Review by Mairi, Sun 07 Aug 2022
Gilded Balloon Patter Hoose, Other Yin
Price:
Tickets from £12.50
Event Information:
Venue Number: BRK
Age Rating: Age guidance 12+
Event Warnings:
Contains distressing themes, Strong language/swearing