Scottish Falsetto Socks: Eurovision Sock Contest
Presented By: Scottish Falsetto Sock Puppet Theatre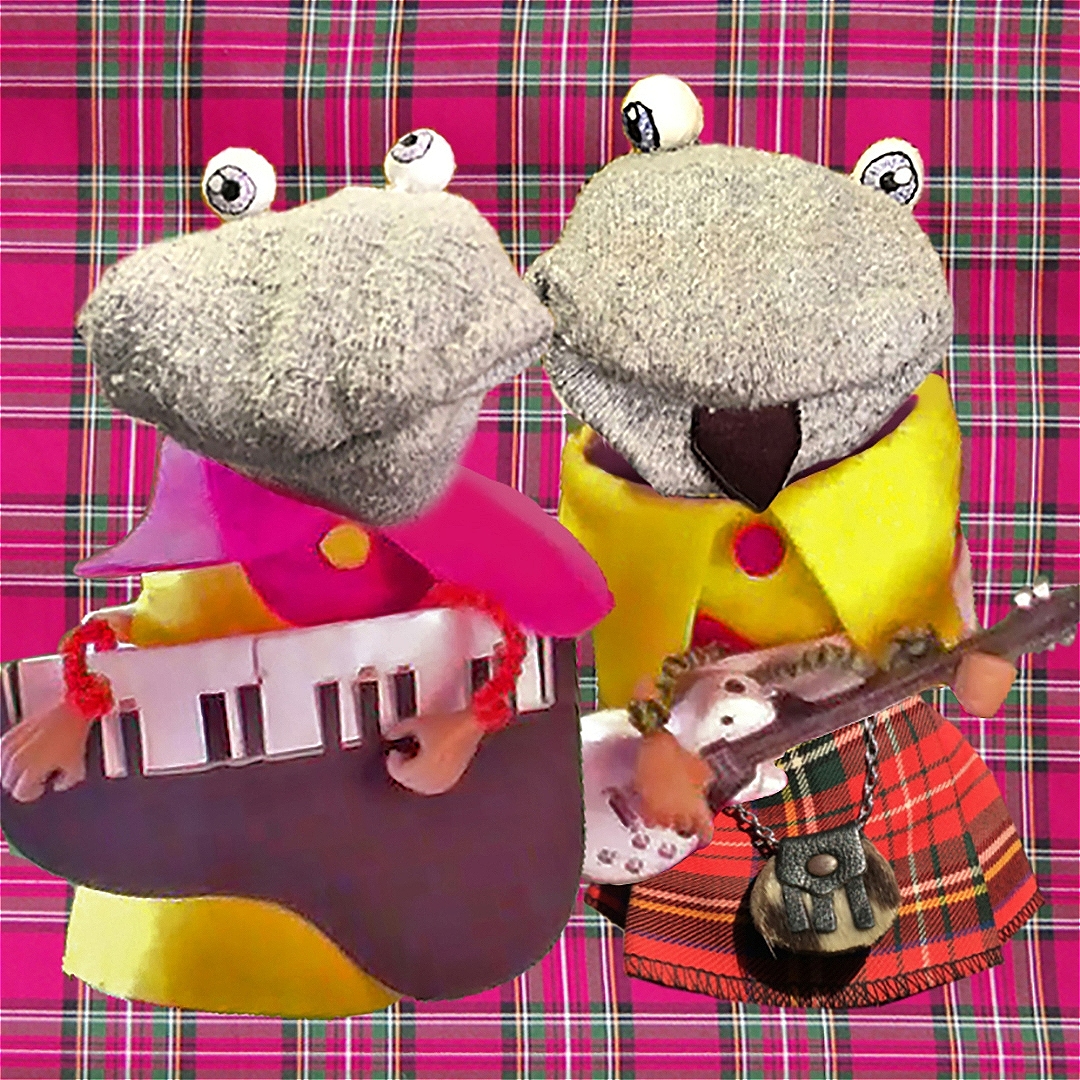 11
–
13 Aug 2022
16:30
3-13 AUG - 16:30
Earth's funniest footwear are back with their latest comedy hour. Fresh from their appearance on Britain's Got Talent, they bring you a whole song contest for your voting pleasure. With entries from everyone from Scandinavia to the Austro-Hungarian Empire, from the Eastern Bloc to the country of your choice, who will win? You decide. Expect the usual songs, sketches, and gags sans frontieres.
Their 12th brand new show, the Edinburgh institutions are back, and they've brought the best acts in Europe with them! Will Jonni Forrina win for France? Or will it be the Former Macedoslavian Republic of Serblakia's Azherbi-Curious? Only you can decide.
Expect the usual songs, sketches, socks, and violence. With extra cheese.
From the award-winning comedy double act who brought you Socks Do Shakespeare, Socks In Space, The Scottish Falsetto Socks' Roll-Up, Minging Detectives, Boo Lingerie and so many** more! (**literally 6 more. Didn't we mention this is our 12h show?)
"Had every single audience member... laughing until they cried." ★★★★★ Edinburgh Evening News
"A distracting tonic for the times" - ★★★★ The Scotsman 2020
"The absolute essence of the Edinburgh Fringe" - ★★★★ Everything Theatre 2020
"If Deadpool were an Edinburgh Fringe show…" ★★★★ Broadway Baby
"Space age comedy to knock your socks off" - ★★★★ Daily Record
Gilded Balloon Teviot, Billiard Room
Event type:
Comedy
Puppetry
Sketch show
---
"Wee gem of a show" - Scotsman (2016 revew by martin gray) To be or not to be... a sock. The Scottish Falsetto Sock Puppet Theatre has been a fixture at the Fringe for years and the joke's not worn out yet. The 2016 show pins the usual puns and props to the works of the Bard. Not the Scottish one, but the chap from Avon who didn't write any good jokes. Well, so say the two singing socks, one kilted, one in a tux, both ready to don a ruff at a moment's notice in order to make up for Shakespeare's lack of laughs. They give us their versions of Hamlet, Titus Andronicus, Othello and Romeo and Juliet. Whether they're laugh-out-loud or groanworthy, the gags are studiously silly, perfect for this late night show. There's some great audience interaction and trademark takes on the likes of Pulp and Abba… the constantly bickering socks even brush off Brush Up Your Shakespeare from Kiss Me Kate. It's a common claim that were William Shakespeare around today he'd be writing EastEnders. He'd not – he'd be at the Gilded Balloon, laughing at this wee gem of a show. https://www.scotsman.com/whats-on/arts-and-entertainment/comedy-review-scottish-falsetto-sock-puppets-do-shakespeare-1468708
Review by Kev, Mon 01 Aug 2022
My favourite show of the fringe. I mean, What's not to love…?. Comfy warm footwear singing Eurovision cliched parodies, occasionally swearing whilst delivering some corny gags. Fringe at its best. Go see!!!
Review by Marie, Tue 09 Aug 2022
Gilded Balloon Teviot, Billiard Room
Price:
Tickets from £12.00
Event Information:
Venue Number: 14
Age Rating: Age guidance 12+
Event Warnings:
Strong language/swearing