Stokes and Summers: Careering
Presented By: So Comedy and Broken Robot Productions by arrangement with CMM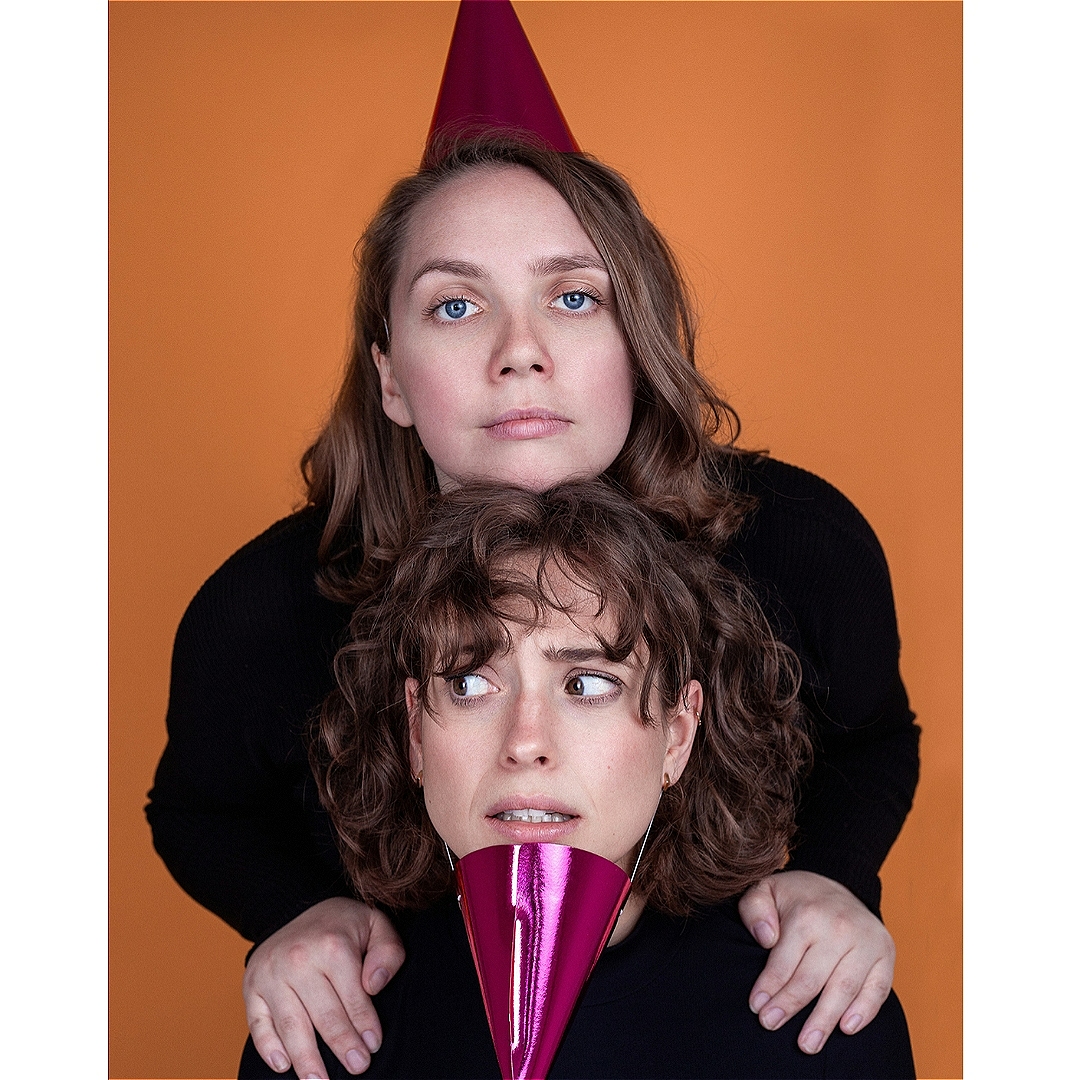 24
–
29 Aug 2022
15:00
3-29 AUG - 15:00
In the immortal words of Britney Spears: 'You want a Lamborghini? Sippin' martinis? Look hot in a bikini? You better work, bitch.' Stokes and Summers don't necessarily want Lamborghinis, they just want to pay rent.* Evening Standard TikTok Star and Funny Women Award nominees, Stokes and Summers, present a new show about the quirks and perks of the modern workplace. 'Two highly talented actor-comedians that have potential to take the world of comedy theatre by storm!' (FringeReview.co.uk on A Really Really Big Modern Telly). *They'd also like to sip martinis, but that's beside the point.
★★★★ "Brilliantly absurd and hilarious" (Fringe Biscuit)
★★★★ "Painfully relatable . . . very enjoyable and one that is certainly worth a watch" (Entertainment Now)
"They're on their way and there's little that can stop this talented duo getting to the very top." (StageTalk)
"This is classic comedy vignette material, materialising somewhere nearby Brigstoke, Robbins, and Tetsell's legendarily bonkers "The Museum of Everything", but with the sensibilities of a young French & Saunders . . . This is comedy with wide appeal, and a comic duo hard to dislike." (The Quintessential Review)
Gilded Balloon Teviot, The Turret
Event type:
Comedy
Theatre
Sketch show
---
My jaws were aching from laughter from beginning to end. Was properly in stitches, could hardly catch a breather! Great acting, loved the weaving on stage and on screen media and the songs were a blast. You'll see yourself or someone you know in every character, very relatable and hilarious. Will definitely be returning to watch again soon!
Review by Luzy, Sun 07 Aug 2022
Haha ha ha mad girls tickled us pink with their tales of worklife genius to recruit a dog walker to handle your wellbeing more treats Hilarious 😂🤣
Review by Suz, Mon 08 Aug 2022
By far the best show I saw at fringe, Stokes & Summers are hilarious, energetic and witty - do not miss! 5 Stars *****
Review by Alicia, Mon 08 Aug 2022
I can't speak highly enough of this hilarious comedy duo! Wonderfully wacky, heart-warming, and original. Had me and my mate in stitches! I only wish I was in Edinburgh long enough to see it again. 5* you won't regret it!
Review by Tom, Tue 09 Aug 2022
Gilded Balloon Teviot, The Turret
Event Information:
Venue Number: 14
Age Rating: Age guidance 12+