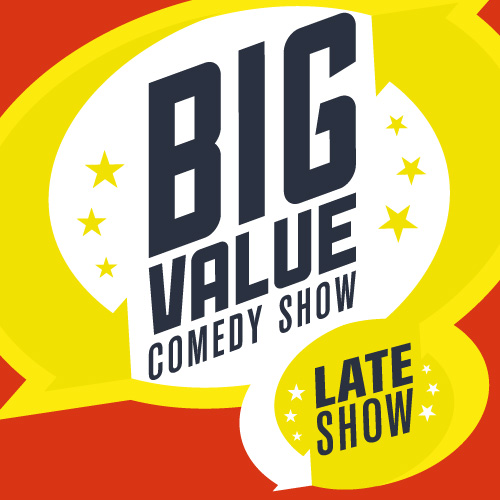 Big Value Comedy Show - Late
Presented By: Just The Tonic in association with Darrell Martin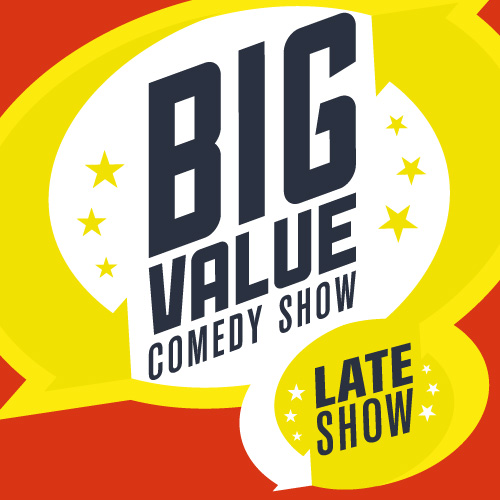 23
–
28 Aug 2022
21:45
21:45pm
Established as one of the best shows of the Fringe. Tomorrow's stars at yesterday's prices... today.
Big Value has been running for over 25 years and in that time we have let people in Edinburgh laugh at some of today's household names before anyone else, including Milton Jones, Micky Flanaghan, Josie Long, Gary Delaney, Romesh Ranganathan, Seann Walsh... the list goes on.
This year you can laugh at these people before the rest of the world finds them funny:
ALEX HYLTON is a stand-up comedidian based in Leicester. He's one of the brightest prospects on the UK comedy scene. In 2020 Alex won Best Show in the Leicester Comedy Festival Awards.
ERIC RUSHTON has been micing with the best newcomers on the comedy scene, and impressing the audiences with his intelligent, playful material and likeable, self-deprecating stage persona. In January 2020 he won the prestigious 'Leicester Mercury Comedian of the Year' award.
VLAD ILLICH is an up-and-coming comic, actor and writer from Macedonia who's been working tirelessly on the London ciruit for the past four years, winning an award for each year he's been performing. Vlad has appeard on BBC Three and BBC One, and is currently developing scripts.
THE GOOD KIDS. Two daft dudes with big vibes. They met in the playground at the age of 4 and have been getting in each otheres way ever since.
Just The Tonic at The Grassmarket Centre, The Old Foundry Room
Event type:
Compilation
Stand-up
Comedy
---
Just The Tonic at The Grassmarket Centre, The Old Foundry Room
Event Information:
Venue Number: 27
Event Warnings:
Strong language/swearing. Buy a ticket in advance to guarantee entry or Pay What You Want at the venue