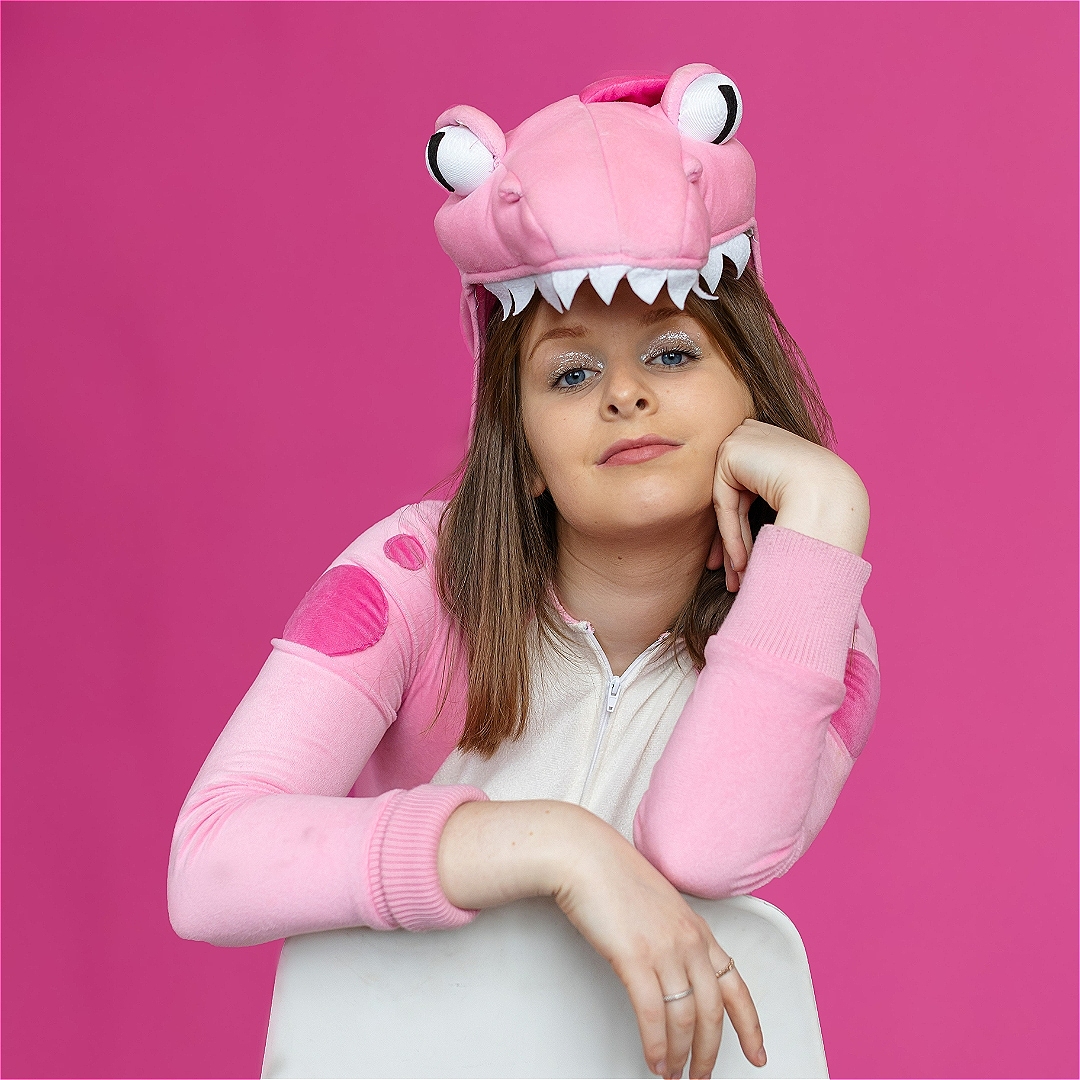 Almost Adult
Presented By: Charlotte Anne-Tilley Productions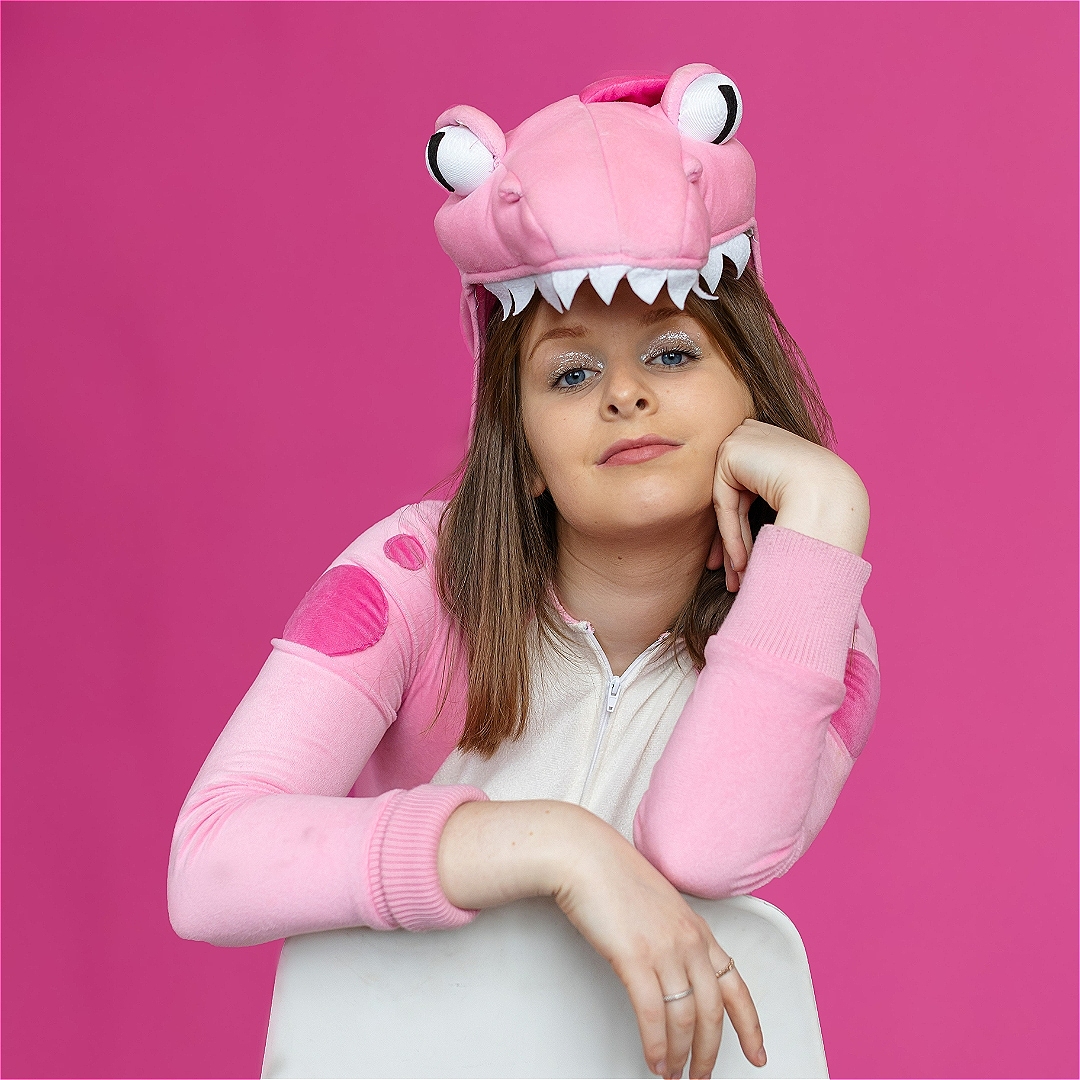 24
–
28 Aug 2022
13:40
3-28 AUG - 13:40
Hope's leaving her home town up north for the bright lights of London. It's going to be mind-blowing. Attractive Tinder dates. Mature new friends. A job at a dinosaur-themed bar. Hell. Yes. Okay, her manager is a bit… unhinged. And her housemate seems to hate her. And it's possible that everything's falling apart. But, actually, it's far more likely that everything is, in fact, going brilliantly. Right? With a hilariously naïve protagonist, Anne-Tilley's Almost Adult combines clown-style physical comedy with touching vulnerability. Come along for a good laugh and leave with a single tear rolling down your cheek. ⭑⭑⭑⭑⭑ "We honestly couldn't fault this production." - Theatre and Other Things London ⭑⭑⭑⭑ "Blisteringly funny and deeply emotional...Anne-Tilley reveals herself as a multi-talented one to watch." -The Independant
Touch tour available on 26 AUG
Gilded Balloon Patter Hoose, Snug
Event type:
Comedy
New writing
Theatre
---
Almost adult is both hilarious and heartwarming. The most relatable show I have seen. I had never seen a one woman show before and I was astounded by how much one actor can fill a stage with so much passion and emotion. Just wow…
Review by Aisling, Thu 14 Jul 2022
Charlotte Anne-Tilley's Almost Adult delights and disturbs in equal measures, as we watch a young woman forced to grow up quickly, the realities of adulthood become all too real.
Review by Everything Theatre, Thu 14 Jul 2022
Just brilliant. Proper laugh out loud show initially and then....well as a father of a 19 year old I was pulled right into this one woman mesmerising performance and into the real world. A great piece of writing and acting which sparks so many emotions and which left me thoroughly entertained . I can't wait for what comes next!
Review by Bob, Fri 15 Jul 2022
A show both heartwarming and important. A must see for everyone - all genders and ages. This show speaks loudly but is sure to take you along a journey of laughter and teary eyes too. Charlotte Anne-Tilley is one to watch!
Review by Georgie, Fri 15 Jul 2022
A brilliantly written one woman show with amazing characterization. Almost adult Is hilarious. It will appeal to everyone.
Review by Cal, Fri 15 Jul 2022
Young people face many challenges, Charlotte Captures those struggles in a funny and poignant way. She is totally fearless in her writing and in her acting and I highly recommend 'almost Adult'.
Review by Jon, Fri 15 Jul 2022
Charlotte Anne-Tilley throws herself into every aspect of telling this troubling story with a confidence that is truly impressive and manages the changes in pace and mood with expert precision.
Review by Tom, Sat 16 Jul 2022
Heart-warming, funny and relatable, this was such a joy to see! A great night out with some touching truths mixed in. Loved it <3
Review by Georgia, Sat 16 Jul 2022
Almost Adult is both a hilarious and heart-warming one-woman show by Charlotte Anne -Tilley. I had the pleasure to see it in the intimate setting of The Old Red Lion, and Anne-Tilley 's superb performance creates a bond between the audience and the character for the whole 70 minutes. Embodying different characters simultaneously, Charlotte switches effortlessly between dialogues. Anne-Tilley is a brilliant and brave young actress!
Review by Irene, Mon 18 Jul 2022
In Almost Adult, Charlotte-Anne Tilley perfectly captures that moment in life when we're not quite a kid, not quite a grown-up with honesty and wit. A phenomenal piece of writing and a powerhouse performance - this hilarious and heartbreaking show must not be missed.
Review by Harry, Wed 20 Jul 2022
Charlotte's one woman show is quite simply, brilliant. It was entertaining, hilarious and deeply relatable. She shows a huge range of material, and her comic timing kept me engaged and on the edge of my seat from the moment it began. I urge everyone to see it!
Review by Carmel, Wed 20 Jul 2022
This show is going to go places.
Review by Anne, Thu 21 Jul 2022
Beautifully told story with subtlety and honesty, and lots of laughs!!! A fantastic performance. I could watch it several times and want to bring all my friends.
Review by Oriana, Sat 23 Jul 2022
Beautiful and funny
Review by Jenny, Tue 02 Aug 2022
I mean, it's just so funny
Review by Sally, Tue 02 Aug 2022
Absolutely brilliant well written and engagingly perfomed
Review by Simon, Sat 20 Aug 2022
Gilded Balloon Patter Hoose, Snug
Event Information:
Venue Number: BRK
Age Rating: Age rating 14+
Event Warnings:
Scenes of sexual violence, Strong language/swearing