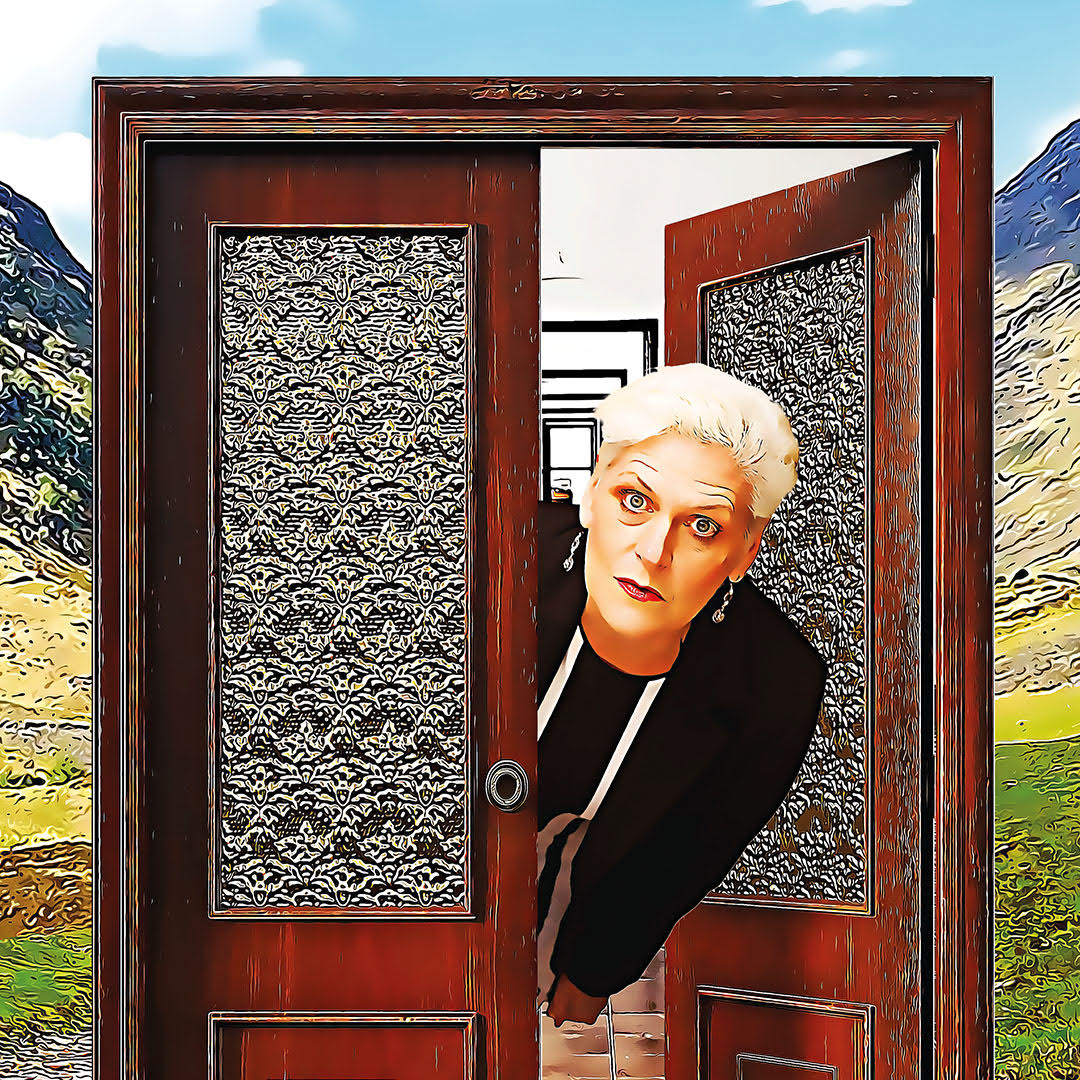 Lynn Ferguson's Storyland
Presented By: Gilded Balloon and PBJ Management presents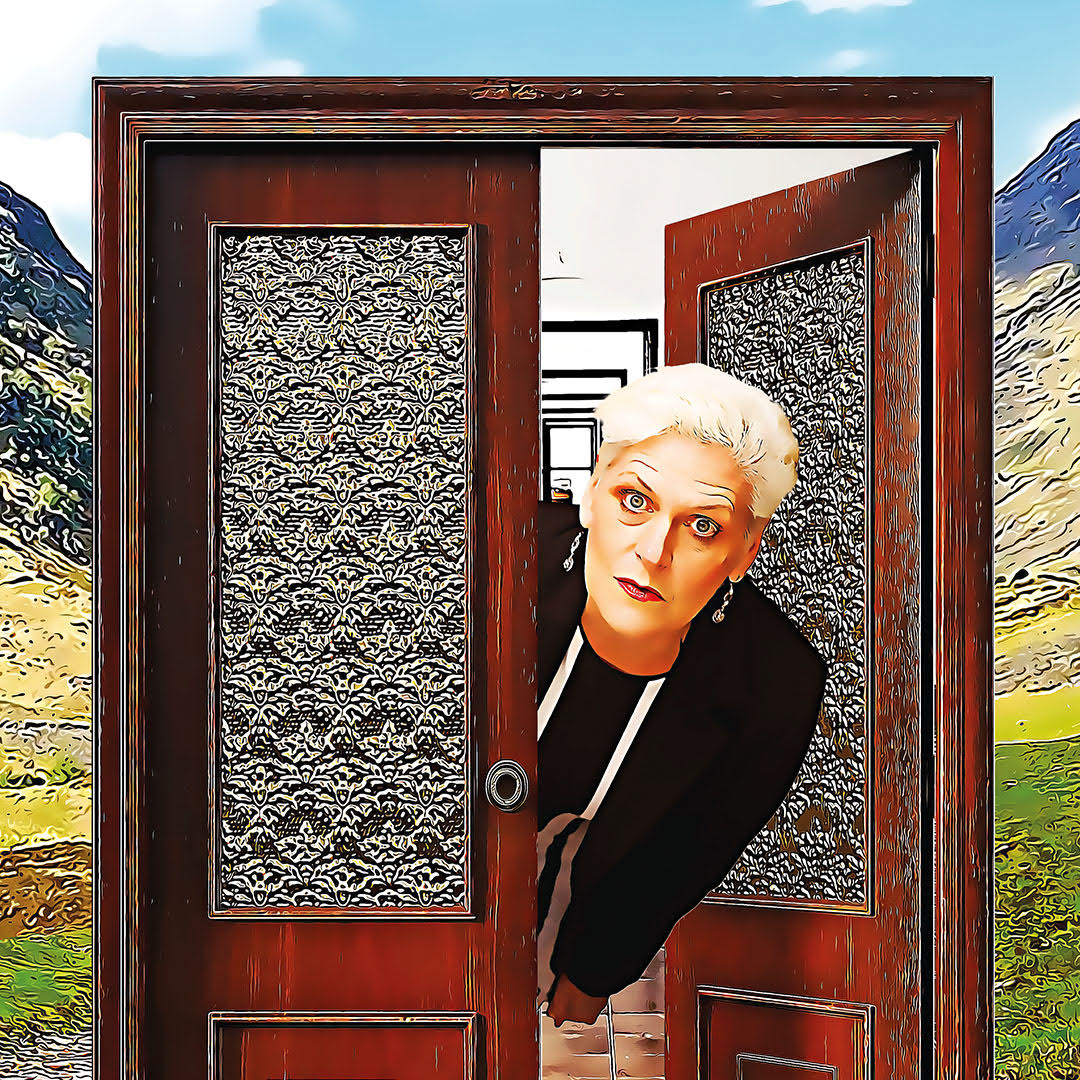 24
–
28 Aug 2022
12:30
20-28 AUG - 12:30
Award-winning writer, performer, Moth host, professional show-off and voice of Scottish plasticine chicken, Lynn, with the help of her celebrity guests, shows how the casual tales we tell reveal who we really are. Part chat show. Part stand-up. Part confessional and 99.9% honest, Storyland is a visit to another place where the truth only hurts when you're sitting on it. 'Ferguson performs faultlessly' (Sunday Times). 'A story that managed to be both harrowing and hilarious' (Newsweek). 'Delicious satire' (Independent). 'Beautiful, wry, mature, life affirming' (Financial Times).
See the line-up
here
Gilded Balloon at the Museum, Auditorium
Event type:
Comedy
Storytelling
Spoken word
---
Lynn leads you on a journey through her stories, to demonstrate that your stories are your pot of gold.
Review by Mark, Thu 04 Aug 2022
What a well constructed, thought provoking, sometimes funny, sometimes emotional show. We all have our own story and this reaffirms this. Please go and see it and your own story will come out.
Review by David, Sat 06 Aug 2022
A must see show! I was totally engrossed from start to finish with Lynn's fabulous storytelling. I experienced a rollercoaster of emotions and I'm pretty sure the rest of the audience did too. I laughed, cried and almost everything in-between. There were moments when everyone collectively gasped, were stunned into silence, or individuals involuntarily blurted out their own responses, as they were drawn into both Lynn's and their own story. Lynn comes across very humble and says she is not a professional story teller. After watching this I have to say I disagree. Go see it!
Review by Lyndsey, Sun 07 Aug 2022
Attended Lynn Ferguson Storyland show last night. Thoroughly entertaining, thought provoking, witty and relevant. My only critique was it wasn't long enough. I'd have happily sat through a further hour of Lynn's deliverance of observation and and felt it criminal that she was limited and on discussion with my group and that of other members of the audience, it was clear we all felt the same. Lynn carefully guided us through a journey of emotions leaving us on a high. Having been couPed up, (and not far from her own Cluckywood), throughout the pandemic eased us nicely back into the life we all once new. Please allow her next visit/ performance a larger time slot as the audience will thank you for it!
Review by Janis, Sun 07 Aug 2022
The Queen of Storytelling is back!! Don't miss this incredible rollercoaster of a show. You'll laugh, you'll cry and find yourself contemplating life, the universe and...oh, everything! an absolute gem of a show - go see!
Review by Rachel, Sun 07 Aug 2022
To anyone thinking of going to see shows at the Edinburgh Fringe, Lynn Ferguson's Storyland is a brilliant show. It's funny, powerful and really emotional. I went to see the preview show with My husband last night and we both left with tears in our eyes. As well as being funny it was very moving.
Review by Nick, Sun 07 Aug 2022
Lynne is a master storyteller and will take you on a funny, uplifting and emotional journey. You'll find yourself adding your own stories in this piece that is part performance and part conversation. At times raw, she never fails to bring the audience with her. Go join her in Storyland and leave all the better for it.
Review by Andrea, Sun 07 Aug 2022
Story, the narrative that connects us. Lynn is the queen of storytelling and winds us through her world masterfully. She gives a personal glimpse into the life of her family and their response to tragic events by bringing new life into the world, all with a good deal of humor. She then brings the audience along, showing the power of story that lives in all of us. Lynn is a brilliant and engrossing writer and performer. This is A must see!!
Review by Lee, Sun 07 Aug 2022
Love this show!!! Funny, moving, dangerous, challenging, enlightening and hopeful all at once. Lynn has the amazing ability to show us the power of connection, the hope in humanity, and the beauty of being vulnerable at the right time. And just when you think you know what's going on, she totally surprises you. Highly recommend this unique experience. Don't miss!
Review by Samantha, Sun 07 Aug 2022
a TRULY ORIGINAL, FUNNY AND MASTERFUL TAKE ON HUMAN RELATIONSHIPS IN THE MODERN WORLD. LYNN IS THOUGHTFUL, WARM AND BEAUTIFULLY FUNNY. HER artful storytelling GETS THE AUDIENCE TO QUESTION THEIR OWN LIVES AND VULNERABILITIES BY SHARING HER OWN. THIS IS A BRILLIANT MUST SEE SHOW.
Review by Diana, Mon 08 Aug 2022
Press reviews have started coming in. https://www.deadlinenews.co.uk/2022/08/23/review-gilded-balloon-pbj-management-lynn-ferguson-storyland/ http://one4review.co.uk/2022/08/lynn-fergusons-storyland-4/#.YwTLDuzMKPc https://entertainment-now.com/2022/08/lynn-fergusons-storyland/
Review by Mark, Tue 23 Aug 2022
Gilded Balloon at the Museum, Auditorium
Event Information:
Venue Number: 64
Age Rating: Age 14+